Niramaya Day Spa
Niramaya Day Spa provides a safe sanctuary to unwind and relax. Our gifted therapists will tailor your treatments by listening to your concerns. As with all journeys, the beginning and destination may be known, although it is the experiences travelled between these points that will unveil lifes' secrets. Through the knowledge of Ancient healing arts we have created treatments that will reset, restore and balance you.
OUR PARTNERS: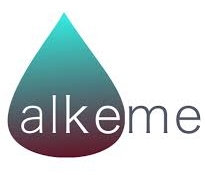 NATURAL, SIMPLE & CLEAN
Niramaya Day Spa is excited to be working with alkeme, a FNQ local business focused on introducing fresh natural formulas into our core treatments and rituals. alkeme has a history of healing remedies. They have worked with the power of natural elements and the teachings of Elders. Australian botanicals are a key to the menu we have created with alkeme offering the benefits and magic that come with layered sensory ingredients.
GROWN ALCHEMIST
Through the understanding of cellular renewal and nutrient metabolism, Grown Alchemist formulates products that represent a new evolution in skincare. Scientifically innovative formulas are capable of influencing the way the body repairs and regenerates the skin. Through a holistic scientific approach Grown Alchemist identifies the mechanisms that regulate the aging process of the body and skin.
OUR PORT DOUGLAS DAY SPA TREATMENTS:
Massages
AROMA RELAXATION – 60mins $145 / 90mins $210
Opening with a sensory awakening of the skin our crafted blends are matched to your mood and needs, woven through your full body massage. Your therapist uses flowing massage techniques to sooth away stresses leaving you floating in a restored relaxed state of body and mind.
DEEP RELEASE – 60mins $150 / 90mins $215
Stress, over-work, fatigue there is a long list of reasons we store tension n the body. Our Therapists offer a considered therapeutic approach to these concerns. By being mindful and listening through touch we can calm the nervous system allowing a trust to be felt in the bodys tissues which in turn allows access to the deeper issues.
HOT STONES – 60mins $155 / 90mins $220
Our Hot Stones combines elemental ingredients to create a treatment that transcends the power of manual massage on its own. Flow, warmth, stillness, all entwined to create release in the body.
MUM TO BE – 75mins $185
60 minutes isn't enough but 90 minutes can be too much when your managing all the discomforts of lying in any position for too long. 75 minutes is just right. Our supportive massage will focus on your needs on the day and is open to adapting any of our other treatments into your treatment time. Please note a Vichy needs to be booked in advance.
Facials
ALKEME SIGNATURE FACIAL – 60mins $150
A simple un-complicated yet stunning facial, embracing clean, fresh and vibrant Alkeme ingredients combined with the undisputed magic of massage. This is all about the experience.
HYDRA-REPAIR FACIAL – 60mins $180
The Hydra-Repair Facial is designed to treat and repair undernourished and dehydrated skin. This ultra- hydrating treatment locks in moisture resulting in a nourished and more luminous, dewy looking skin. Antioxidants, Vitamins and Essential Fatty Acids will strengthen the skins natural barrier function defending against free radical damage. Recommended for those with dehydrated skin, and for post/pre travel.
AGE-REPAIR FACIAL – 60mins $180
The Age-Repair Facial delivers the skin complexion a noticeable boost with restorative and Collagen stimulating ingredients, which work to restore inner balance, specific massage techniques release the physical and emotional tensions held in the face. Certified Organic Rosehip Oil works by plumping and smoothing out fine lines, whilst infusing the skin with vital Peptides and Antioxidants reveals a glowing, youthful looking complexion. Your skin will be left with a luminous and envy-inducing visage. Recommended for ageing concerns or dry skin types.
SOOTHING FACIAL – 60mins $180
The Balancing Facial is an advanced detoxifying facial, which deeply cleanses the skin, removing pore- clogging oils and reducing shine and redness without over-drying. Flushing out impurities helps the skin maintain a healthy, clear complexion, whilst also refining the skin texture. Your skin immunity is strengthened to defend itself against external influences, such as free radicals, bacterial infection and allergens, to ensure the skin is able to function at its optimum level. Recommended for oily and combination skin types, or skin which is prone to acne and hormonal imbalances.
BRIGHTENING FACIAL – 60mins $180
Proprietary brightness boosting, phyto-complexes can help to correct uneven skin complexion, brighten the skin and reduce the visible signs of ageing. Our signature fruit enzyme works on a deep cellular level to increase circulation and deliver fresh oxygenated blood to dehydrated pigmented skin to reveal a glowing, radiant complexion. Recommended for hyper-pigmented, sunspot and age spot damaged skin.
Body Packages
REFRESH & RESTORE – 75mins $185
Your body is prepared with a light lymphatic body brush and an aromatic wash with warm towels. The skin is now ready to receive the salt body scrub, which is infused with herbs and aroma oils before a nourishing mask is applied. Whilst the Mask is working its magic you will be treated to a foot mask and an Alkeme hair mask with a neck stretch and scalp massage.
ESCAPE – 120mins $280
A favourite package, this is a deserved indulgent two hours of unwinding combining a 60min massage and our Signature Facial. You have a choice from our massage menu and the Signature Facial can be exchanged for any of our Performance treatments (additional charge of $30)
LOVE STORY – 180mins $600 per couple
For those looking to sharing some special time together this treatment is perfect for you. Set in our serene couples rooms adjacent to a stunning rainforest courtyard with Spa bath you will seclude from the rest of the world. Both of you will be pampered to your individual needs with a Dream-time experience, relaxing you in preparation for an aromatic mineralised Spa bath, where you will be served a refreshing non-alcoholic cocktail.
NIRAMAYA – 180mins $450
This is so all about you, heavenly describes this treatment. A combination of three treatments, which embrace all 5 energetic elements. This ritual will balance you through its transformative journey. Grounding, flowing massage with hot stones added is followed by an invigorating and soothing Vichy experience, finishing with an Alkeme facial which includes a head massage. You will walk out feeling and knowing you are someone uniquely special.
PRIVATE YOGA OR PILATES CLASS – 60mins $135
Qualified teachers are available and personal or group classes can be arranged early morning in our tranquil Rainforest Cabana. Personal classes can be arranged for in house guests either in their villas or in one of the small cabanas set in the landscaped resort gardens.
When you visit Niramaya, you will embark on a journey for the mind, body and soul. The invitation to relax and embrace this sanctuary is extended to stay and enjoy our resort facilities.
GIFT VOUCHER